Smell is a potent wizard that
transports us across thousands
of miles and all of
the years we have lived.




Helen Keller

HERBS & HEIRLOOMS, INC.

1709 So. 4th St. Terre Haute, IN 47802




Serving The Wabash Valley From

Terre Haute, Indiana Since 1994
Stocked Heirloom Fragrance Oils
Fragrance oils, also known as aroma oils, aromatic oils, and flavor oils, are blended synthetic aroma compounds.
Fragrance oils are used to make modern day perfumes, colognes, bath products, and other cosmetics
Fragrance oils are also used as air fresheners.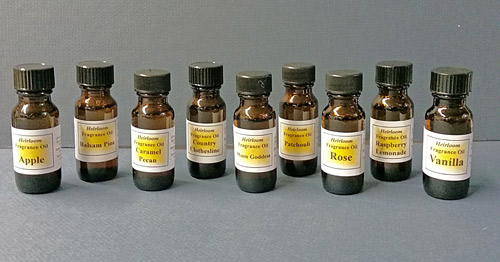 1/2 fl. oz. $3.95 each unless marked otherwise.
•Almond
•Amber
•Aphrodisiac
•Apple
•Apple Cinnamon
•Baby Powder
•Balsam Pine
•Banana Creme
•Bayberry
•Black Raspberry Vanilla
•Blessings
•Caramel Pecan
•Carnation
•Cedarwood
•Cedarwood Vanilla
•Cherry Almond
•Cinnamon
•Coconut Lime
•Cool Water
•Country Clothesline
•Cucumber Melon
•Dragon's Blood $4.95
•Earth Goddess
•Egyptian Goddess
•Eucalyptus
•Frankincense
•Frankincense & Myrrh
•French Vanilla
•Fresh Linen
•Gardenia
•Ginger
•Heaven
•Honeysuckle
•Hyacinth
•Jasmine
•Lavender
•Lemon Grass
•Lilac
•Lily-of-the-Valley
•Love Spell
•Mango Papaya
•Milk & Honey
•Moon Goddess
•Ocean Breeze
•Sweet Orange
•Orgasm
•Patchouli
•Peach
•Peppermint
•Pina Colada
•Prosperity $4.95
•Protection $4.95
•Pumpkin Spice
•Purification $4.95
•Raspberry Lemonade
•Relaxation
•Rose
•Sandalwood
•Spiced Plum
•Strawberry Melon
•Summer Nite
•Sweet Grass $4.95
•Sweet Pea
•Vanilla
•White Sage $4.95
•White Tea Linen
•Wild Cherry
Stocked Auric Blends Perfume Oils in Roller Bottles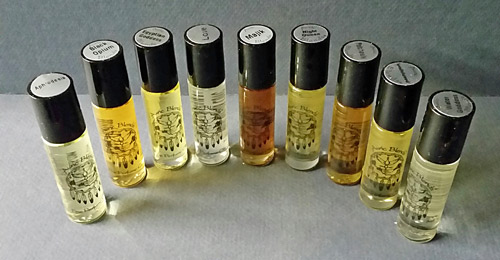 1/3 fl. oz. $10.95 each.
•Amber
•Amber Patchouly
•African Musk
•Aphrodesia
•Black Coconut
•Black Opium
•Chinese Rain
•Coco Mango
•Desert Night
•Divine Opium
•Egyptian Goddess
•Golden Honeysuckle
•Jasmine
•Lavender Dream
•Love
•Lovers Moon
•Majik
•Moonlight
•Mystic Blend
•Night Queen
•Patchouly
•Plumeria
•Rasta
•Rose
•Sandalwood
•Sandalwood Vanilla
•Tropical Rain
•Vanilla Musk
•Vanilla Rain
•Water Goddess
•Water Lily
•White Musk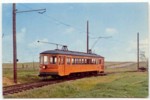 Indiana Railroad car No. 202 was built by the Kuhlman Car Co. in 1926.
It ran between Louisville, KY, New Albany and Jeffersonville, IN. In 1932 the car went into city service in Terre Haute, IN.
It was later sold to the Portland Traction Co. It now is at the California Railroad Museum.